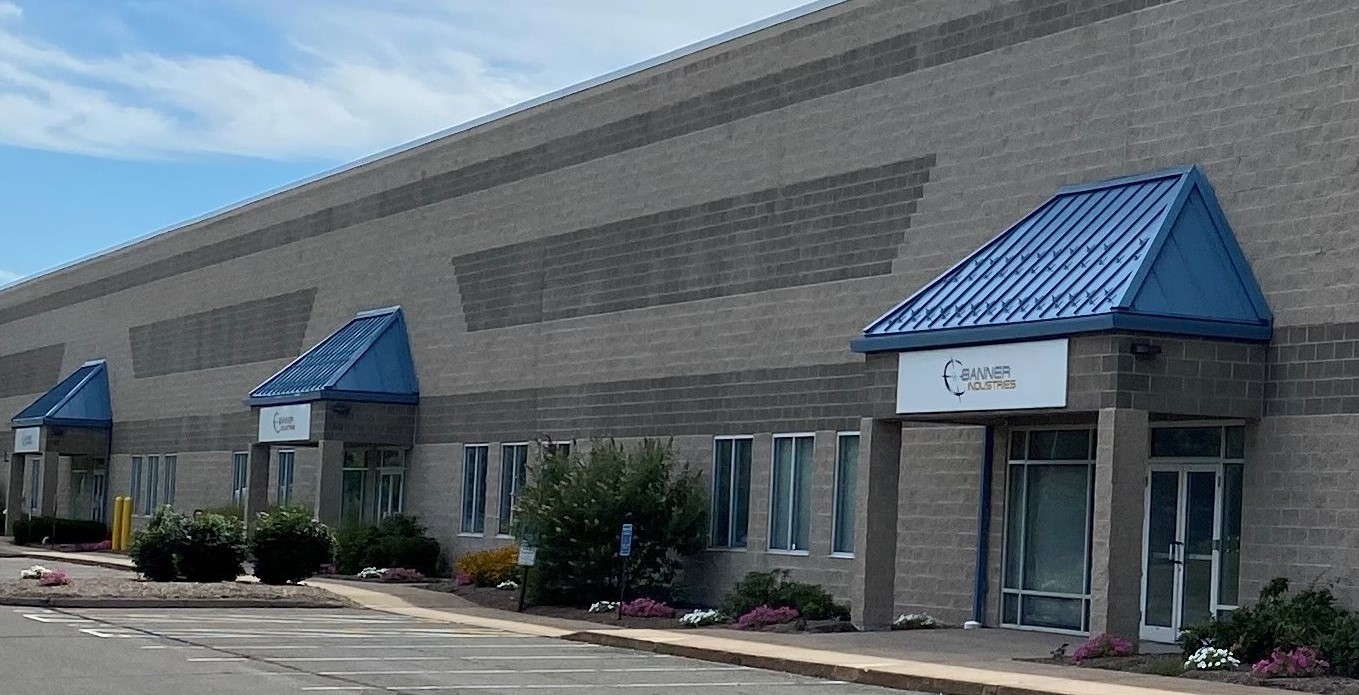 New Facility in Windsor, Connecticut Opening August 2022
Banner Industries (Banner) is pleased to announce the opening of its latest distribution and manufacturing facility in Windsor, Connecticut.
All 6 divisions of Banner  –  Banner Commercial; Banner Medical; Banner P & M Supply; Edge International; NKS/National Kwikmetal Service; Supra Alloys  –  will be utilizing this 52,000 SF warehouse, strategically located just minutes from Hartford-Bradley International Airport.
Banner serves a diverse range of aerospace, industrial, and medical customers and this new Northeast location will allow Banner to meet local customer needs in the region with lower freight costs and reduced lead times.
Initial operations will focus on a full suite of high-value metal bar and sheet products, including stainless steel, specialty nickel and cobalt alloys, and titanium, available off-the-shelf.
Banner will populate the newly acquired facility with a wide range of state-of-the-art machinery and equipment: small diameter (0.020" dia. to 1.250" dia.) Centerless Bar Grinding, Straightening and Cutting; Coil Shearing; Plate Cutting; and a Water Jet Cutting unit to supply near net-shape pieces. Additional equipment will be installed as the facility ramps up.
"Banner has established itself as a one-stop-shop for all customers' bar and sheet product needs and employs a solutions-oriented business model," stated Banner CEO, Dan Stoettner. "We are excited to expand into the Northeast region of the country with its high concentration of aerospace and medical customers."
Established in 1961, Banner is a value-added metals processor and distributor serving OEMs, contract manufacturers, and precision machine customers. Banner is headquartered in Carol Stream, Illinois, with additional facilities in California, Illinois, Indiana, Ohio, Tennessee, Texas, and Queretaro, Mexico.
For further information, please call (800) 950-3652 or visit www.banner-industries.com